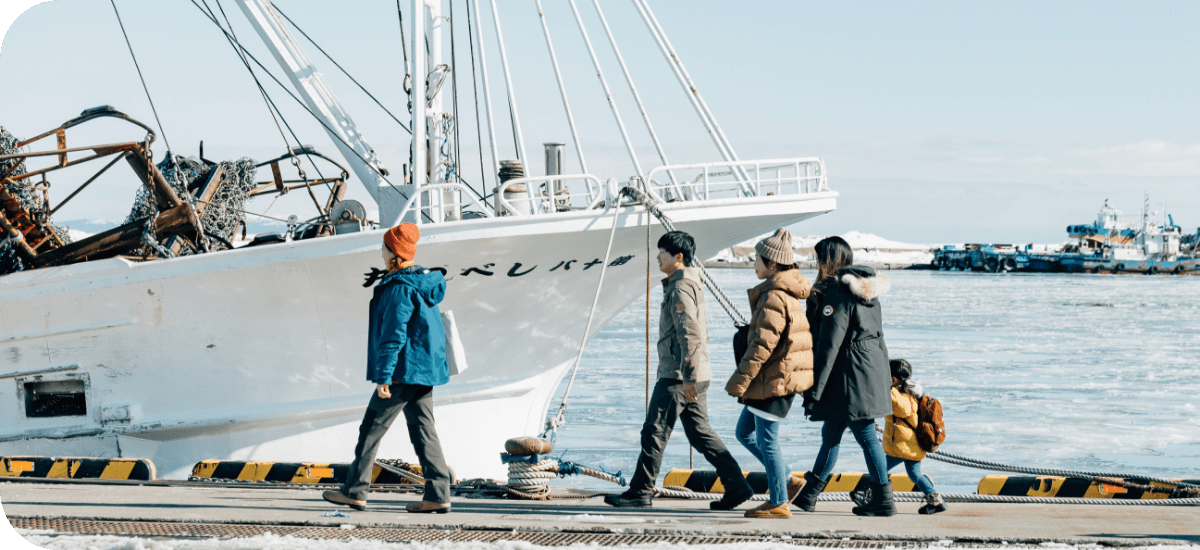 ONLINE TOUR
The most delicious experience in the Nemuro Straits, Hokkaido.
In Shibetsu, on the Eastern edge of Hokkaido, fishermen prepare their boats and farmers tend their cows. Life here is a continuation of traditions that have existed for over 10,000 years in the Nemuro Straits.
Amutoki's goal is to provide tours that weave the experiences of travelers into the fabric of local life.