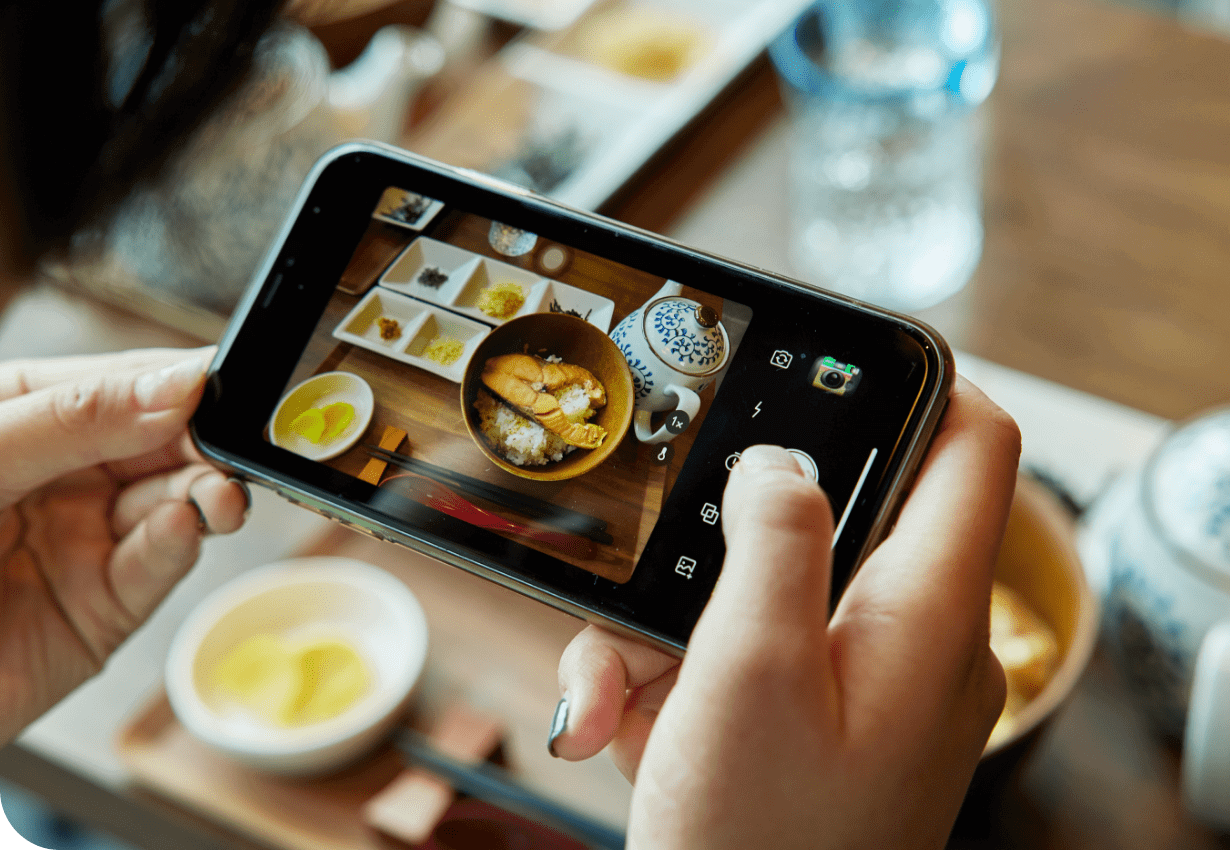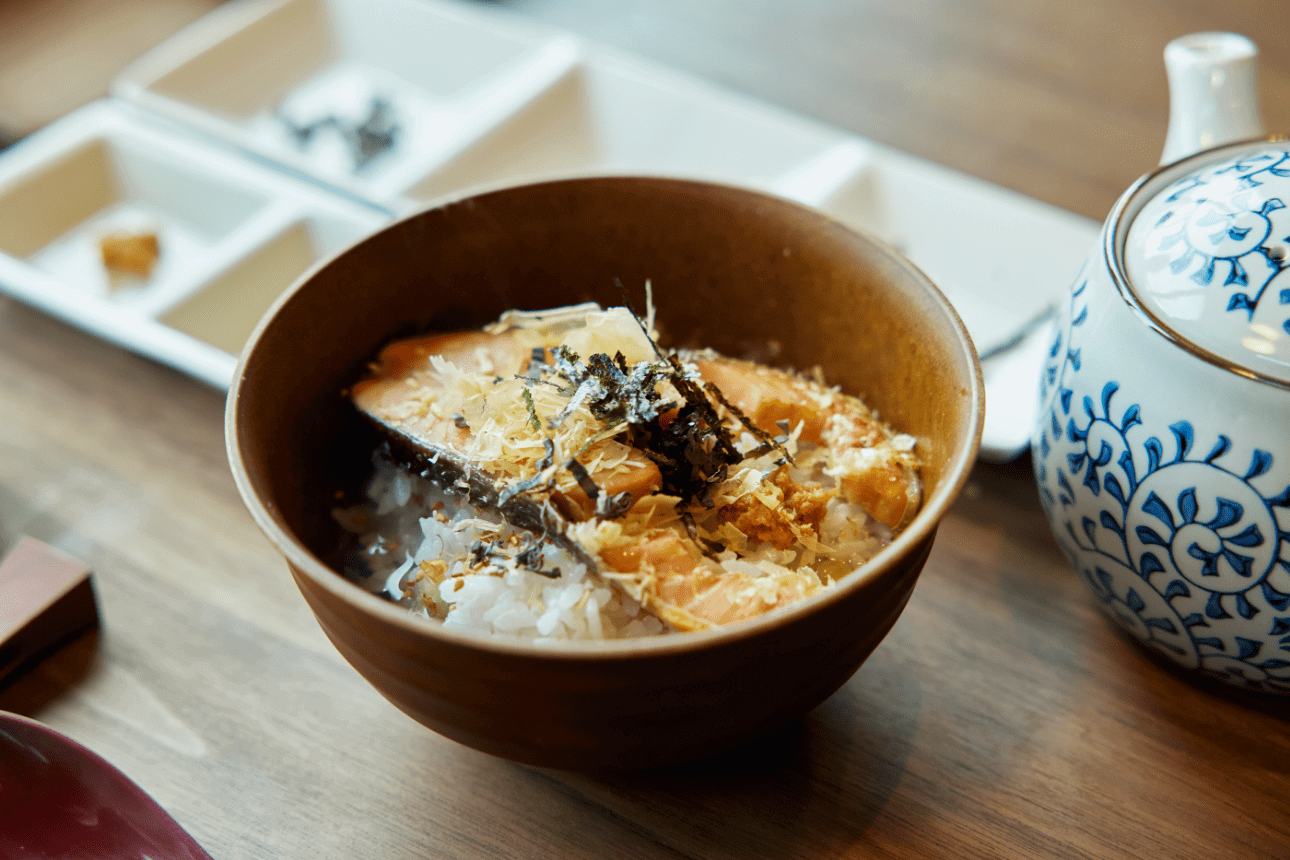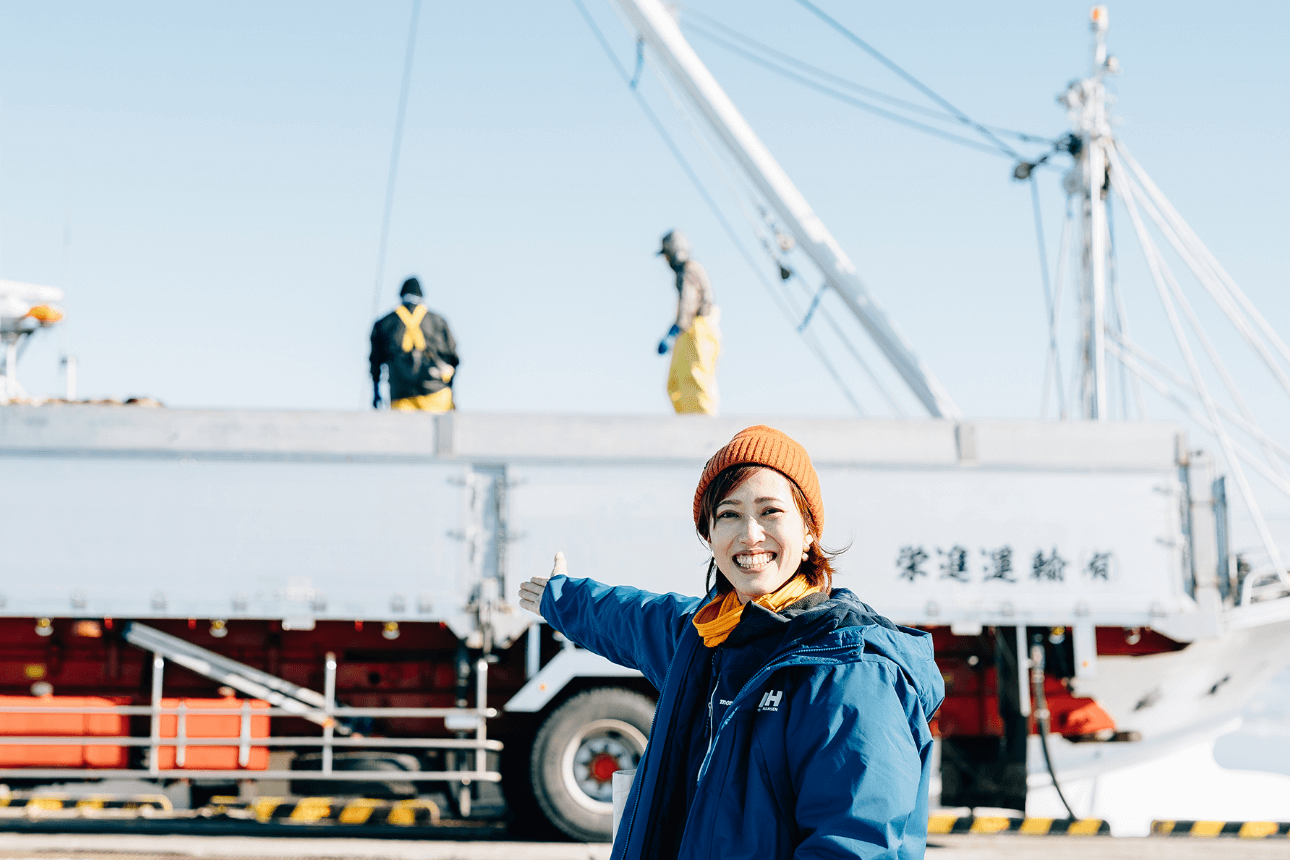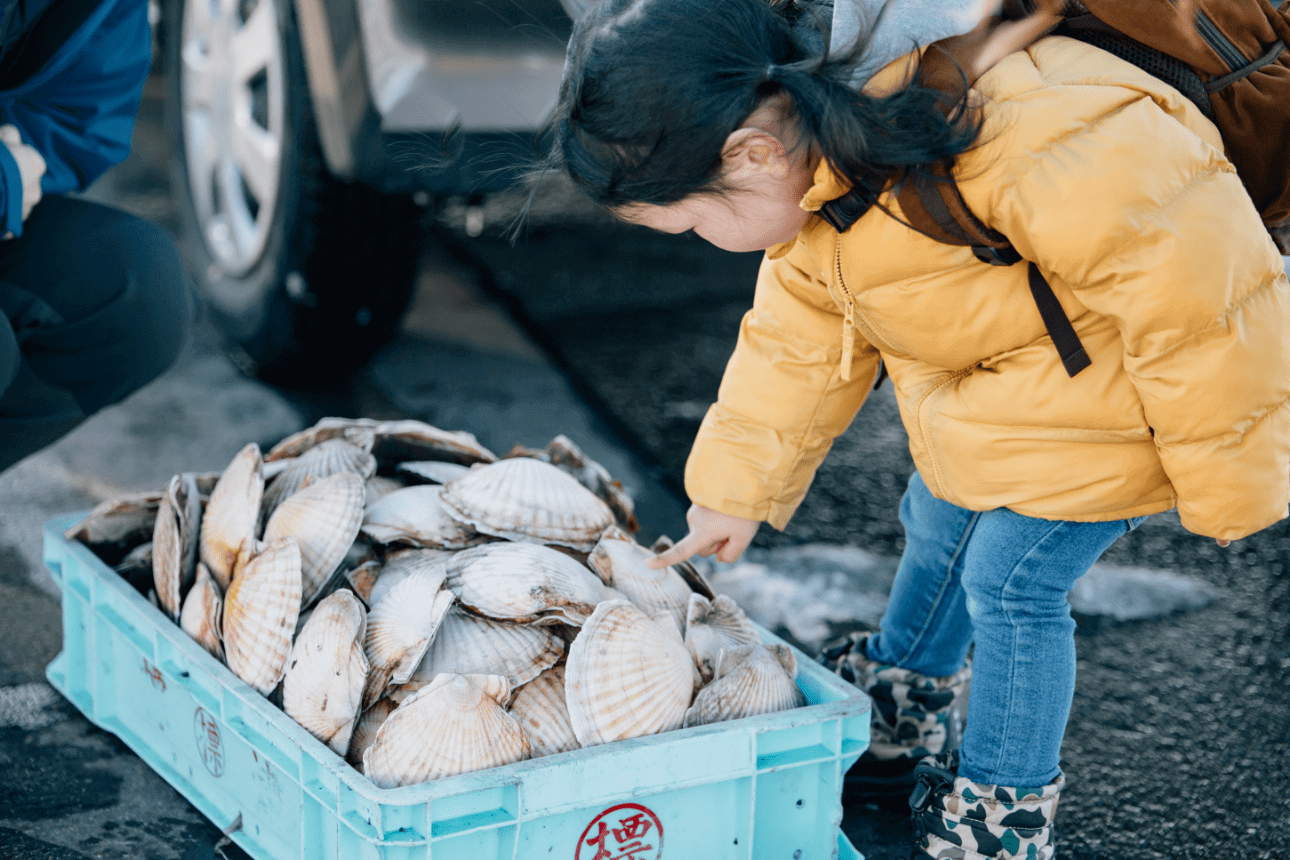 The most delicious experience
in the Nemuro Straits, Hokkaido.
SCROLL
ABOUT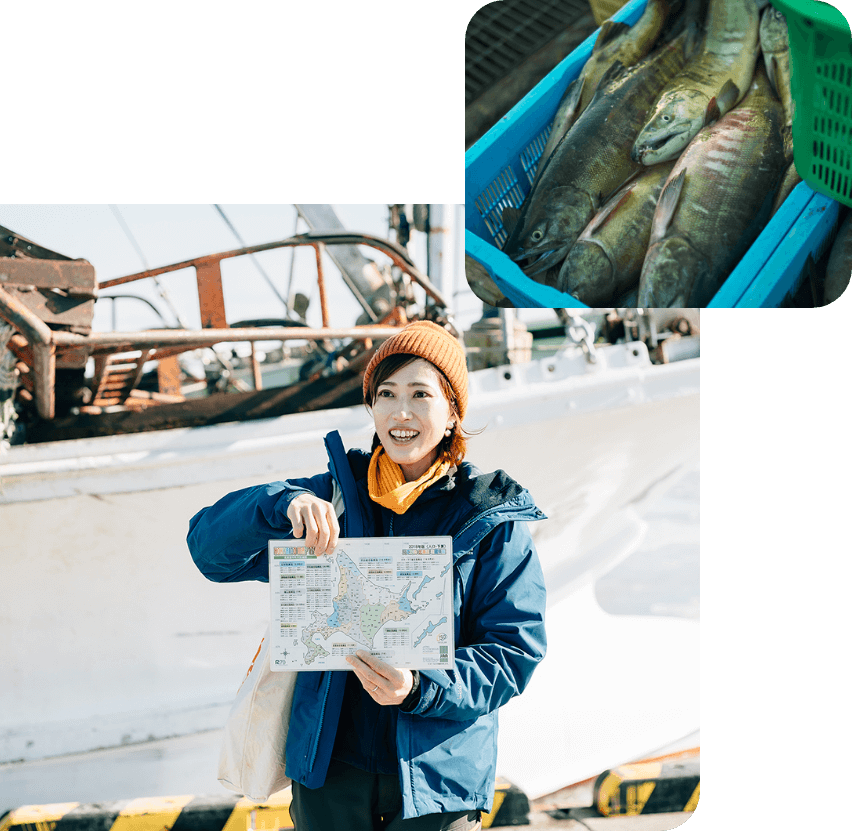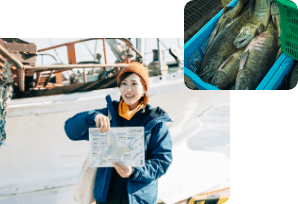 Today is a new day in a life that has lasted 10,000 years in the Nemuro Straits.
Weave your story into the fabric of local life.
In Shibetsu, on the Eastern edge of Hokkaido, fishermen prepare their boats and farmers tend their cows. Life here is a continuation of traditions that have existed for over 10,000 years in the Nemuro Straits.
Amutoki's goal is to provide tours that weave the experiences of travelers into the fabric of local life.
The Shiretoko mountains, along with Kunashir Island, provide an ever present backdrop to the scenery of East Hokkaido. It is an area where the line between wildlife and people's lives is blurred. To share this beloved land with the world would be a great honor, and it was with this in mind that Amutoki was born.
We hope the memory of your time in the Nemuro Straits is evoked when you "Amu!"
"Amu" - the sound of eating.
"Itadakimasu!" - to receive.
In Japan, Itadakimasu is a ritual performed before eating food by bringing one's hands together, bowing slightly and saying "Itadakimasu!". The heart of Itadakimasu is giving thanks for one's food; not just to the cook, but to everything that helped bring food to your plate, from the cook, to farmers and fisherman to the fish and animals that we eat.
But in modern society, many people are disconnected from this chain of food production, only eating pre-packaged or prepared food from stores and restaurants.
The people of East Hokkaido however have a deeper understanding of Itadakimasu because they live so close to the land, and are so intimately involved with raising, growing and catching food. It is this deep connection to food that makes people here so passionate about eating.
We hope that by encountering these people and their way of life that you too will gain a deeper appreciation for Itadakimasu!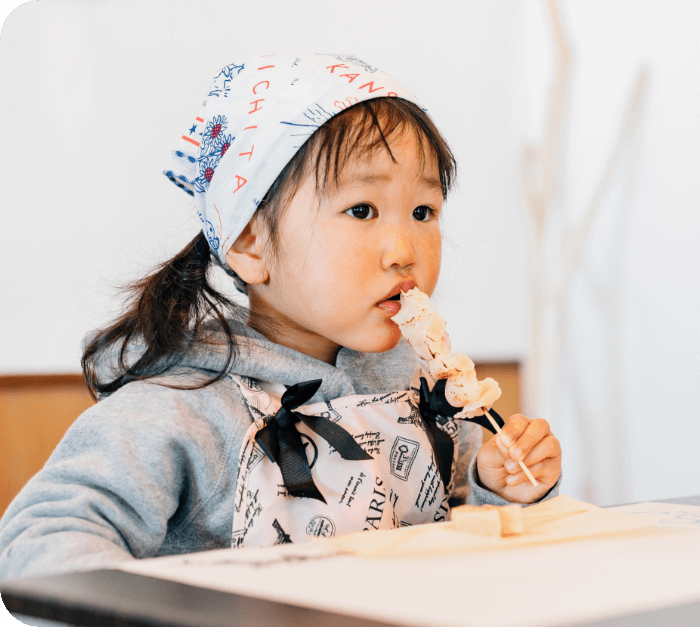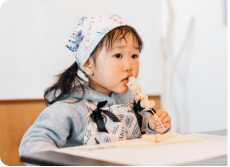 Amutoki LOCAL TOUR
Industrial sites are not usually accessible to the public.
But with us, you can experience local life like you've never seen before!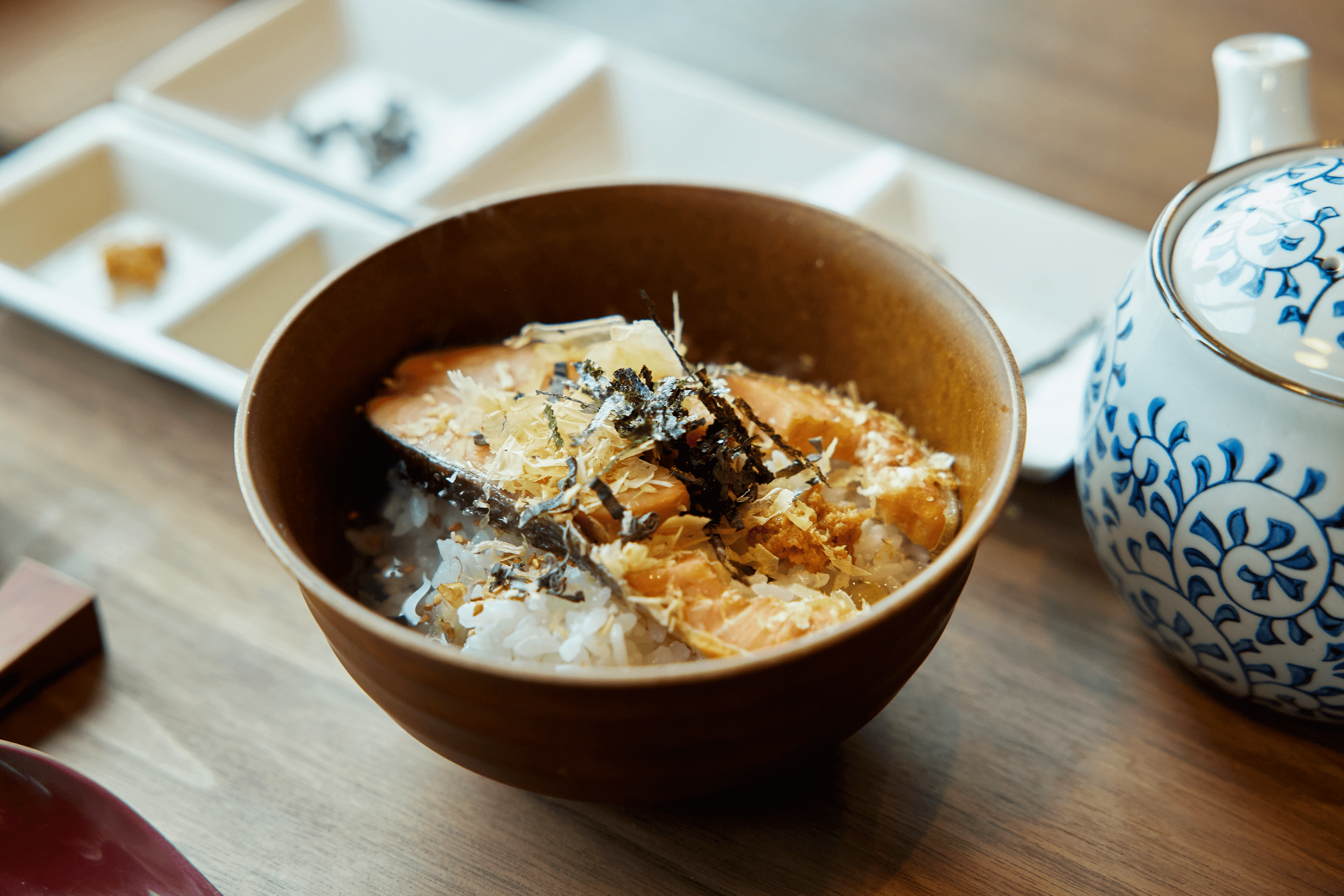 Nemuro Strait Salmon Chazuke
Season:All season
Time:120min
Participant:2-8 people
Price:Adlut 7,700JPY、Child 4,400JPY
Ochazuke is a Japanese fast food. The UMAMI flavor of the "Heritage of Salmon," a Japan Heritage site, is put into a one bowl. Solted salmon which called "Yamazuke" as main ingredient and you will enjoy Dashi broth made from Rausu sea kelp, salmon fish flacks, dried scallops and Shiitake mashroom. Please enjoy delicious ochazuke while learning about each dashi and its flavor.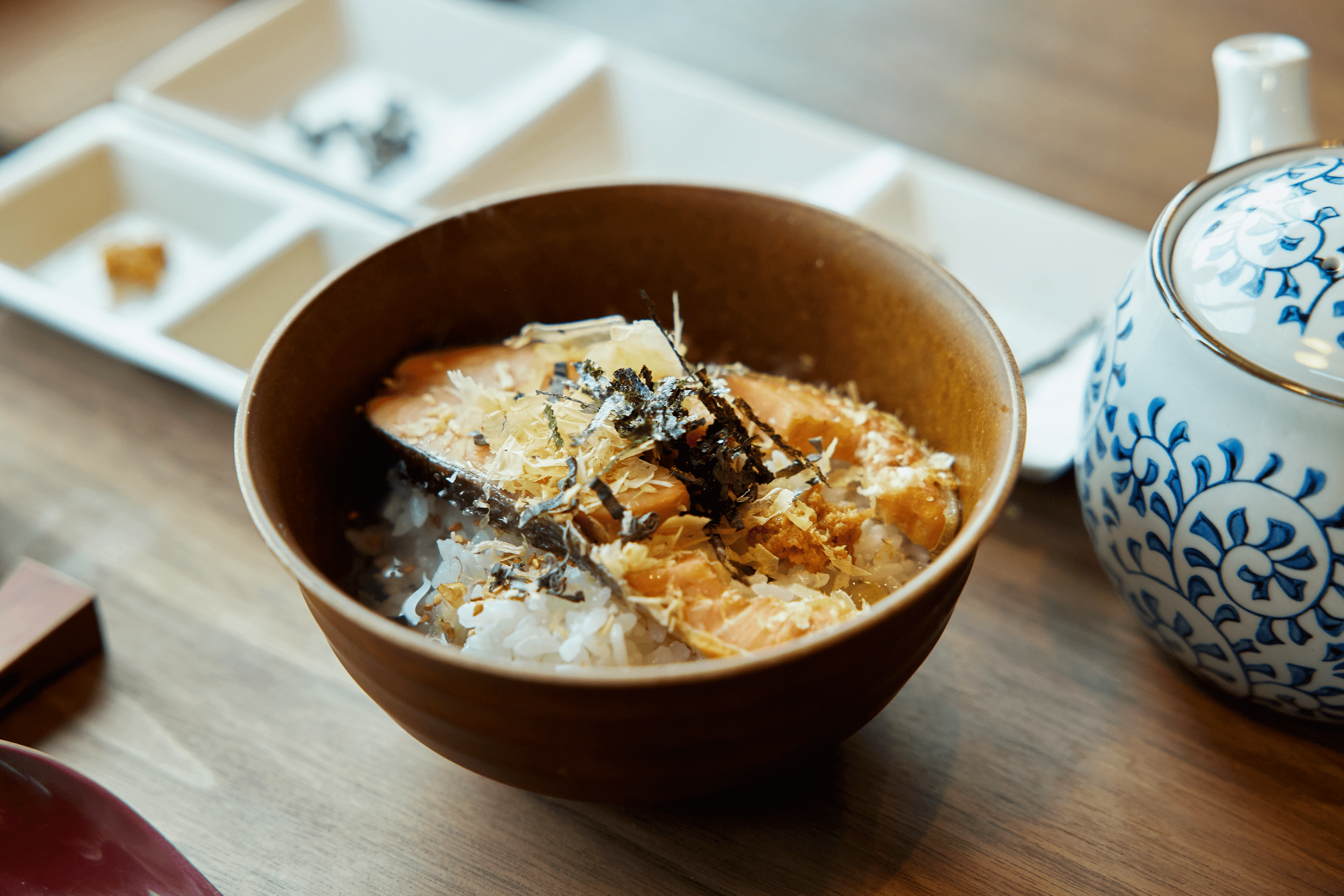 Sakebushi Factory Tour & Nemuro Strait Salmon Chazuke
Season:All season(Monday/Wednesday/Friday)
Time:10:30~13:30
Participant:2-8 people
Price:Adlut 13,200JPY、Child 9,900JPY
This is a set tour that includes a tour of the Sakebushi factory and making Nemuro Strait Salmon Chazuke. After going into the salmon fish flacks factory, you are going to shave drided salmon to make salmon fish flackes. Fainaly, topping the Nemuro Strait Salmon Chazuke with freshly shaved salmon fish flacks. Let's have your special Ochazuke! Itadakimasu!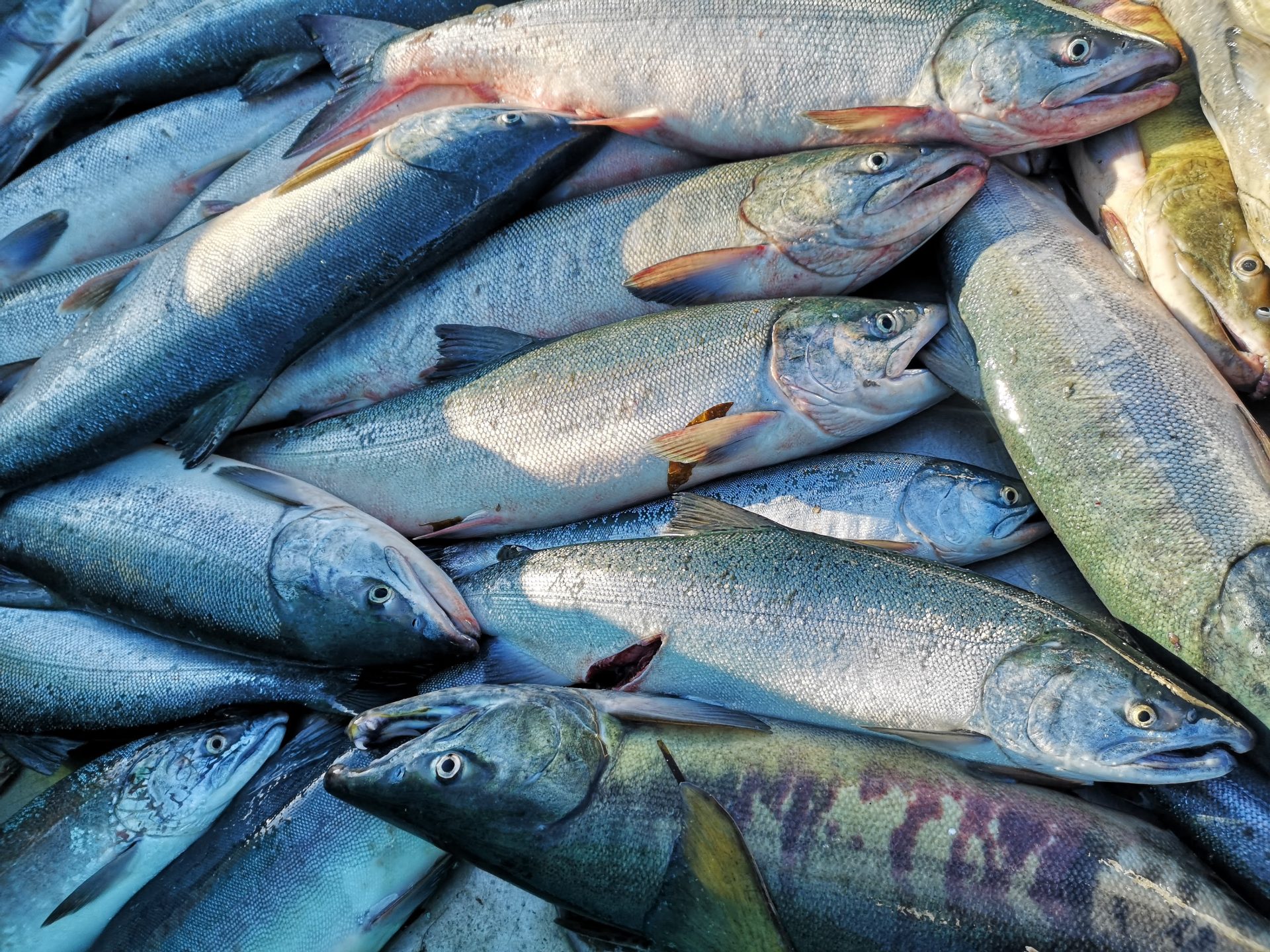 Fall salmon fishing season only: Shibetsu Morning Tour (breakfast included)
Season:September to early November (Monday to Saturday
Time:4:30~8:00
Participant: 2 to 8 people
Price:Adult 12,100yen Child 8,800yen
This tour combines a visit to the Sunrise Salmon Landing and a Nemuro Straits Salmon Chazuke making in one tour. Enjoy Shibetsu town before sunrise!
Farms, fishermans workshops, fields and ports; all are accessible with Amutoki tours.
If there are any off-menu items you would like to experience, please feel free to contact us about custom tours.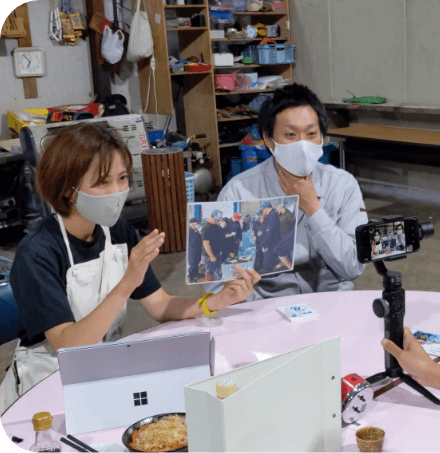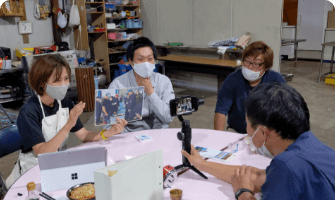 For groups and corporations
Online Tours
We are happy to consult with you on custom-tailored online tours. Please feel free to contact us to discuss any alterations you wish to make to our tours.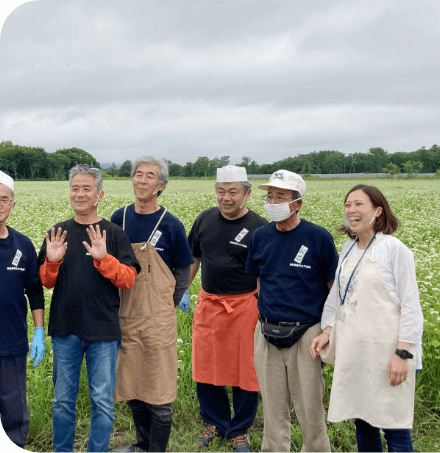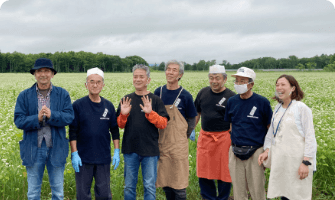 For groups and corporations
Tour Coordination
We coordinate storytelling tours of "Heritage of Salmon", a Japanese Heritage Site. Amutoki can not only arrange the tour, but also accompany you as guides to weave together your story with the fabric of local life.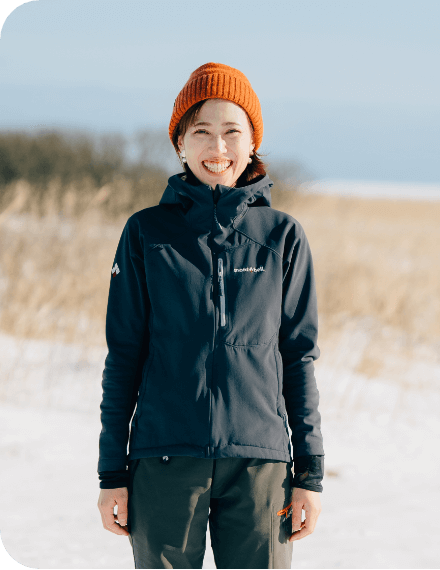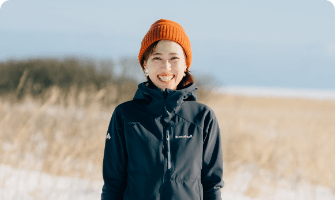 Nemuro Strait Local Guide
Satomi Saito
also known as Nemo.
Moved to Shibetsu town in 2018, mother of one child.
Certified Hokkaido Outdoor Guide (Nature)
Life here is full of surprises! Especially the food, which is always incredibly fresh!
In 2020, the area adjacent to the Nemuro Straits was officially recognized as a Japan Heritage Site and named "A Heritage of Salmon".
I love sharing experiences with new people, and I look forward to seeing you!
CONTACT
RESERVE
Click below for reservations and inquiries.We also accept reservations for schools and corporations.
Local tours require reservations at least one week in advance.Tours may be canceled due conditions or weather on the day of the event.
Please inquire as soon as possible.