Sakebushi Factory Tour & Nemuro Strait Salmon Chazuke
LOCAL TOUR
Sakebushi Factory Tour & Nemuro Strait Salmon Chazuke
Season:All season(Monday/Wednesday/Friday)
Time:10:30~13:30
participant:2-8 people
Price:Adlut 13,200JPY、Child 9,900JPY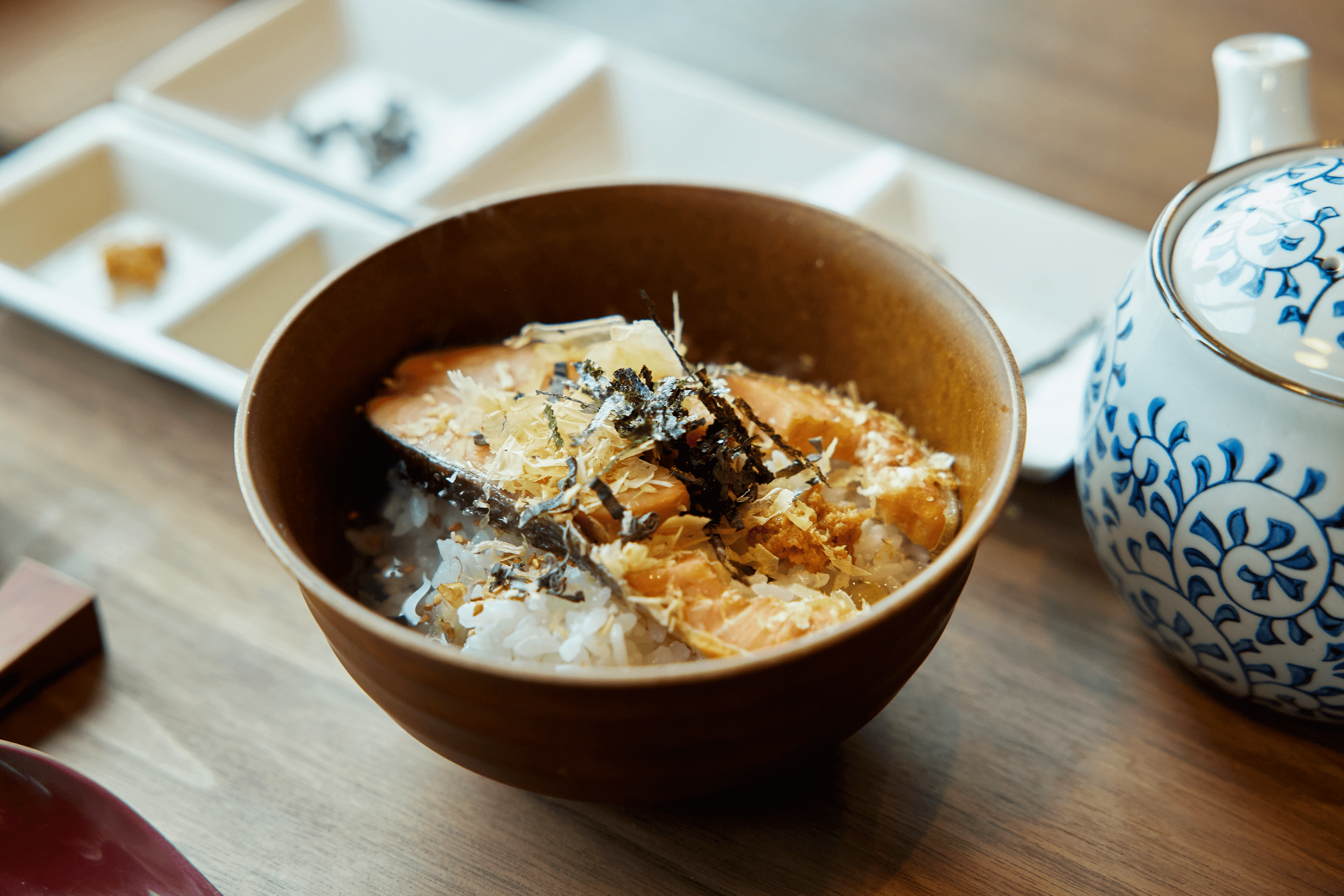 This is a set tour that includes a tour of the Sakebushi factory and making Nemuro Strait Salmon Chazuke. After going into the salmon fish flacks factory, you are going to shave drided salmon to make salmon fish flackes. Fainaly, topping the Nemuro Strait Salmon Chazuke with freshly shaved salmon fish flacks. Let's have your special Ochazuke! Itadakimasu!
Ochazuke filled with "UMAMI" flaver in the Nemuro Straits, topped with freshly salmon fish flacks!
Sakebushi, which is very sustainable, will fill your mouth with a gorgeous aroma when you eat it, not to mention the soup stock.
Sakebushi was born when the CEO of a construction company was looking for a delicious soba soup stock. The salmon flakes made with a traditional method called "TEBIYAMA ZUKURI", which is only doing a few factory now, are excellent.

After visiting the Sakebushi factory, taste the soup stock made in the Nemuro Straits. Blend your favorite soup stock and top with freshly shaved salmon fish flakes.
Enjoy ochazuke that can only be tasted in the Nemuro Strait, really original in the world♪
State of the tour
1. Visit the salmon factory.

2. Shave the salmon fish flakes. Enjoy the freshly shaved scent.

3. Purchase souvenirs related to salmon fish flakes at Goda Shoten.

4. Taste the Dashi from Nemuro Straits while learning about dashi and umami.

5. Enjoy your original soup stock!
Schedule
1. Meeting place will be emailed to you
2. Visit the Sakebushi Factory
3. Shave the dried salmon and get freshly shaved salmon
4. Purchase souvenirs at Goda Shoten
5. Move to the lunch placde and taste the Nemuro Strait soup stock
6. Blend your favorite dashi stock and add freshly shaved salmon shavings to make ochazuke.
(Japanese green tea and dessert will be served after the meal)
7. Finish
TOUR INFORMATION
Time

10:30-13:30 (Please come to the meeting place 10 minutes before)
Period

All Seasons(Monday/Wednesday/Friday)
Reservation acceptance period

Up to 7 days before the tour
The meeting place

Meeting place will be emailed to you.
Clothes

Smoke smells on clothes due to fumigation work in the factory. Please wear clothes that you don't mind if they smell.
The number of participants

1 to 8 people
Age Range

6 years old and up
Included

Guide fee, factory tour fee, lunch fee
Not included

Drinks other than tea during lunch, shopping at Goda Shoten
Important points

Not all work processes can be seen in the factory.
This tour includes food and drink. Please let us know in advance if you have any allergies
Price: Adlut 13,200JPY、Child 9,900JPY